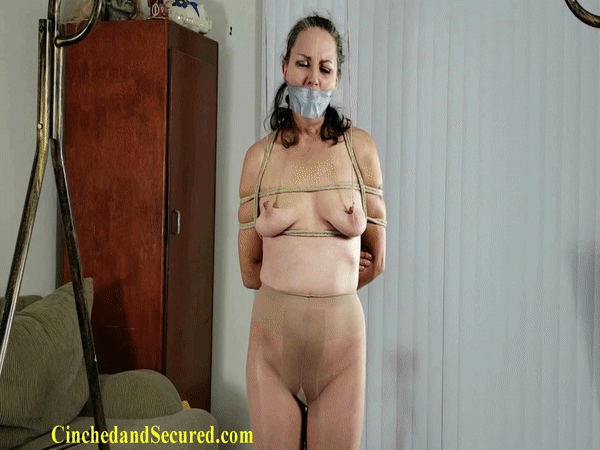 10:23 video
Genevieve must really love her daughter: How else could she stand to undergo sych torture to protect her? As our story continues, Geneveive's captors are no longer content with mere nipple torture, and they've upped the ante considerably! Her nipples are still tied to the bar overhead, stretching them painfully taut, but now she is interrogated with a variety of leather straps, wooden paddles, riding crops and electrical toys, all designed to get her to break and spill the information they want! Tears streaming down her face, she holds on for as long as she can, but eventually the pain and torment is too much for her, and she agrees to tell them what they want to know. But will that be the end of Genevieve's torture?

THIS VIDEO CONTAINS EXCLUSIVE BEHIND THE SCENES FOOTAGE OF GENEVIEVE BEING RELEASED AND UNTIED, ALONG WITH HER COMMENTS ABOUT THE EXPERIENCE!

THIS VIDEO IS ONLY AVAILABLE HERE AND WILL NOT BE MADE AVAILABLE FOR SALE ANYWHERE ELSE!